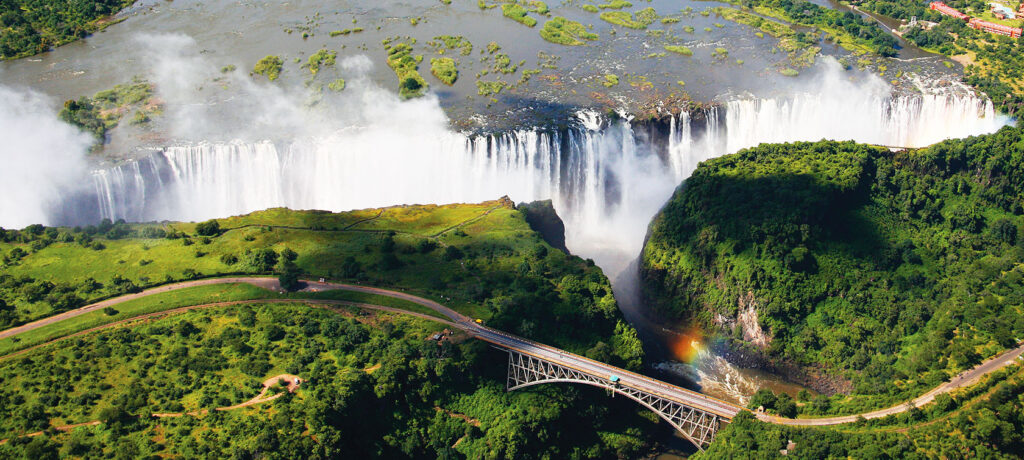 Victoria Falls-Multi Day Packages are customisable and offer the most perfect add-on to any African safari. The most popular questions are often asked are HOW MANY DAYS does one need to enjoy the main highlights of Victoria Falls and WHICH SIDE HAS THE BEST VIEW ZIMBABWE OR ZAMBIA? Our advice is to spend a minimum of 2 nights. We have also done a comprehensive comparison of the two sides of the Falls and you can read in full HERE.
Victoria Falls is ONE OF THE Seven Natural Wonders of the World and a bucket list must-do for any traveller to Southern Africa. We have selected several excellent hotels and lodges from which to choose, depending on your budget and the number of nights you have i.e. from 2 to 5 nights. All Victoria Falls-Multi Day Packages are fully customisable, you are also free to extend your stay to really make the most of your time or make any additions.
Victoria Falls-Multi Day Packages Highlights
Easily customizable packages that can be combined with any other African safari.
Fully Inclusive of All meals, airport transfers and a selection of "must do" activities.
A selection of the best and most comfortable accommodation.
24/7 safari support system and the presence of your own local Victoria Falls Guide.
---
Contact US